Grange Insurance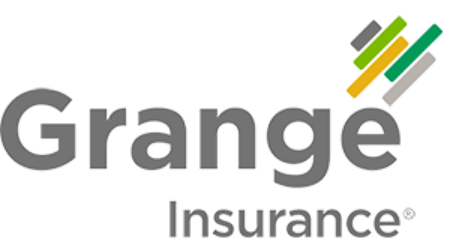 Why Grange?
Insurance is a very big deal – ask anyone who's had a claim and wasn't adequately covered. That's why choosing the right insurance company is so important.
At Grange, we're committed to Ease of Doing Business® (EODB) and providing a hassle-free insurance experience – from how you pay your bill to how you report a claim. Along with the quality insurance coverage you'll get when you trust your business to us, Grange offers:
Strength and stability – Rated "A" (Excellent) by A.M. Best., we have $2 billion in assets and more than $1 billion in revenue. We've been in business since 1935, and we offer insurance in Georgia, Illinois, Indiana, Iowa, Kentucky, Michigan, Minnesota, Ohio, Pennsylvania, South Carolina, Tennessee, Virginia and Wisconsin. That means we're strong and stable enough to be there – whenever and wherever – you need us.
The expertise of independent agents – We believe that insurance customers are best served through the counsel of independent agents who can choose from a variety of companies to find the one that best meets their needs.
A variety of competitive, affordable products – Whether it's for you, your family or your business, we offer the right auto, home, life and business insurance solutions to help you protect what matters most.
Superior, local claims service – If you ever need to report a claim, you can count on us 24 hours a day, 7 days a week. Our local and professional claims adjusters will be on the scene to quickly help you pick up the pieces.
Many options for saving money – Who says being good doesn't pay off? We offer a variety of discounts for spotless driving records, homeowners, good drivers, safe vehicles and much more.
Several convenient payment options – You can pay your bill online, have your premium automatically deducted from your bank account or send a check by snail mail – we make it easy.
Fast Facts
In 2018, 96 percent of policyholders who filed a claim with us said they would recommend Grange to their friends and family, based on their claims experience.
One month after winds from Hurricane Ike struck portions of the Midwest, we settled 90 percent of our policyholders' claims.
More than 30 percent of our customers have renewed their policies with us for 15 or more times.
The average Grange employee has spent 10 years with the company. Their commitment, experience and knowledge of our business means better service for you.