Hagarty Classic Car Insurance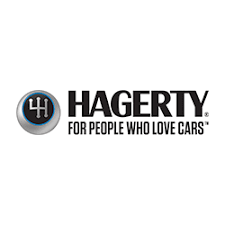 Why Hagerty?
We're as passionate about cars as you are. Our deep knowledge of cars and their owners allows us to offer you better classic car insurance coverage for less.
Guaranteed Value® Coverage
In the event of a covered total loss, you receive every cent of your car's insured value.* No depreciation. No messing around. No hassle.Flexible Usage
Our policy allows occasional pleasure use with no fixed mileage restrictions**. With Hagerty, you can go for a weekend drive, take your vehicle up to the local ice cream shop or attend unlimited events and cruises.
Hagerty Drivers Club™
Hagerty Drivers Club™ is designed specifically for collector cars. It is a comprehensive 24/7 full service roadside assistance program for lockouts, battery jumps, tire changes, emergency fuel delivery and more — guaranteeing flatbed towing with soft straps.
Expert Claims Handling
Our in-house parts specialists can help you track down replacement LKQ, OEM, or NOS parts — if they're out there, we'll find them. Hagerty maintains an extensive list of resources for hard-to-find parts