Liberty Mutual- Business Insurance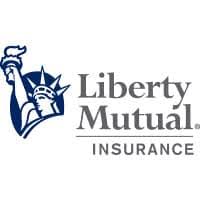 Liberty Mutual Insurance
Your Insurance Experts
Every business is different, so their insurance coverages should be, too. That's why we take the time to learn about your business — because the better we understand it, the better we protect it. At Liberty Mutual Insurance, we have the experience and expertise to help safeguard your business and employees — and that is just what we've done since 1912. As the #1 preferred property and casualty business insurance provider* with more than 50,000 employees in over 800 offices around the world, we have broad capabilities and the local resources to support you.
Understanding Your Business
Through our network of independent agents, brokers, and benefits consultants, we offer a flexible, multi-line range of coverages designed to meet the needs of your business – regardless of size or industry. With expertise throughout our organization, from risk control to underwriting to claims, our team of insurance professionals understands and knows your specific industry.
Supporting Your Business
Our goal is to help you create a safe work environment, and in the event of a claim, help you get back to business. We have risk control specialists available via phone, online, or in person to advise on the right solutions for your unique business. However, we realize that accidents happen, and when you do file a claim, our experienced professionals will work to quickly and fairly resolve it. Our teams are skilled in every part of the claims process and have the training, technology, and resources to get you the best possible outcome.
Get started by learning about what coverages we have for your industry.
Tailored Solutions for Your Small or Midsize Business
You've worked hard to build your business. And whether you are the only employee or you have a growing staff, you want to make sure your company is protected. Liberty Mutual Insurance offers the coverage you need so you can focus on what matters most to you:
Business Owner's Policy: A business owner's policy, or BOP, combines business property and general liability insurance in one policy. A BOP is designed for smaller businesses.

Commercial Package: A package also offers property and general liability protection, along with broader coverage options and higher policy limits. A package provides a comprehensive solution for small and midsize businesses with more complex needs that may not be eligible for BOPs. 
The Protection You Need in One Convenient Policy
Having the right insurance coverage can help safeguard your business from common risks. Protection offered through our BOP and package solutions includes:
Property: Covers the property you own, lease or rent, from the sign on your storefront to your computer equipment and inventory. Whether a fire destroys your shop or your equipment breaks down due to a power surge, this insurance can help replace your property and cover payroll and lost income if your business is unable to operate.
General Liability: Covers costs related to litigation and court judgments if a customer or other third party files suit against you or your employees. If a client's car is damaged in your parking lot or a visitor slips and falls in your stairway, this coverage can help protect your business's finances and reputation. You can also add data theft and cyber coverage to help your business recover if systems and/or customer information are exposed.